Spring this year is without doubt all about our GREEN
& GOLD!
As the Bokke gear up to defend our title as Rugby World Cup Champions in 2023, there is no doubt that the nation's eyes are going to be laser focused on the pitch this Spring. At Andermatt Madumbi, our team will be cheering and championing a GREEN & GOLD conversation of our own, and here's why:
Biological products are categorised into two groups, and at Andermatt Madumbi these are packaged in GREEN & GOLD:
Plant Vitality (green) – stimulate and improve plant growth
Bio Crop Protection (gold) – biopesticides used to control pests and diseases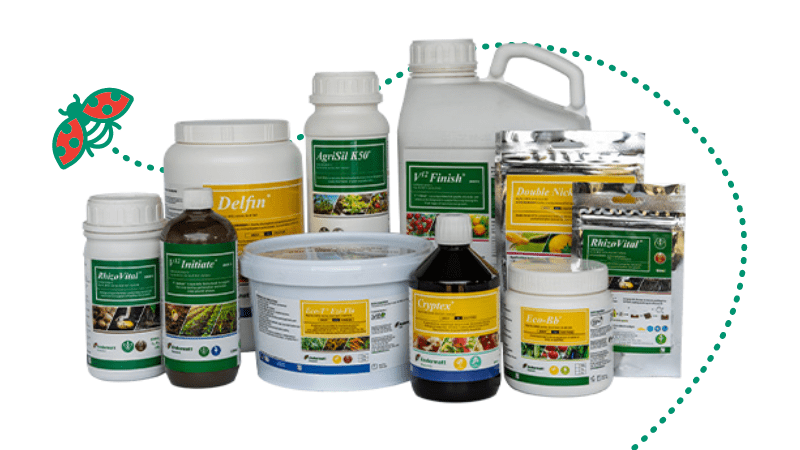 At Andermatt Madumbi, we understand that healthy yields and harvests start with healthy roots and productive soils. While most growers perceive 'biological control' to be largely pest and disease control focused, the truth is that the foundation of a biological approach starts from the soil up.
Our approach is simply represented by the Andermatt Madumbi Sustainability Pyramid:
GOLD – Targeted biological solutions
GREEN – The foundation of every
healthy crop/plant
Today, and throughout the SPRING (bok) season of 2023, we invite you to join our team as we wave 'OUR' GREEN & GOLD: flag. A 'flag' that chooses healthy, sustainable solutions for your crops, to provide healthy, safe food for our nation and for future SPRINGBOK generations.
Contact us today to learn more
www.andermatt.co.za