Let's grow:
Winter Row Crops
The most important winter cereals in South Africa are wheat, malting barley and canola.
Common Names: Wheat, korong, koring, Kolo, Nqolowa
Scientific name: Triticum aestivum
Wheat is an important cereal crop ranking second after maize in terms of the area planted and produced. Annual wheat production in South Africa ranges from 1.2 to 2 million tons, with the country's total requirement being 2.7 million tons.
Wheat is produced throughout the country, however production has declined in areas (ie. Free State) in recent years due to poor profitability and the high risks associated with production. However, wheat volumes per hectare have increased thanks to improved farming techniques and productivities.
The majority (75%) of South Africa's wheat production is cultivated in the Western Cape, a winter rainfall region, where the crop is grown under dryland conditions.
Common Names: Barley, gars, ibhali, irhasi (photo)
Scientific name: Hordeum vulgare
Barley is a short seasonal crop. Around half of the world's total production is used as livestock feed, whilst the balance is used for human consumption, in the manufacturing of foodstuff, and for malting, in the production of beer and spirit beverages. Most beer is brewed using malted barley.
South Africa's total annual production of barley is around 225 000 to 250 000 tons and is grown by both commercial and subsistence farmers. Barley is planted under irrigation in the Northern Cape and on dryland in the Southern Cape. New varieties have led to production areas extending to the Swartland in the Western Cape.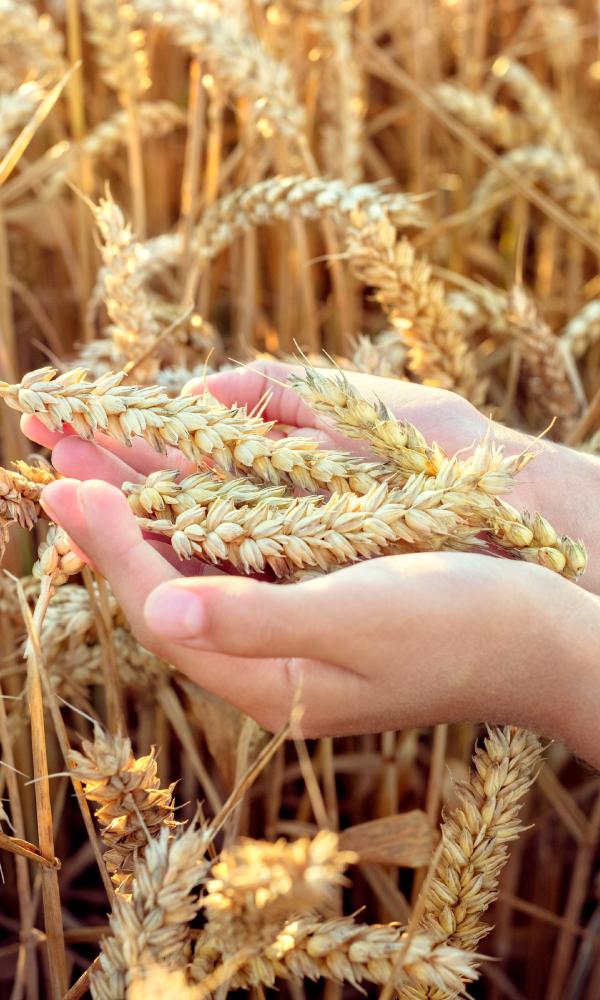 Common Names: Canola, oilseed rape, rapeseed, rape, kanola
Scientific name: Brassica napus
Canola is a type of rapeseed that was created by plant breeding in Canada in the 1970's. Oil makes up nearly 45% of a canola seed (almost double that of soybeans), and it is claimed that canola oil has the lowest saturated fat content of all common vegetable oils.
Canola is a relatively new crop in South Africa with annual production volumes fluctuating around 100 million tons. Although canola is a summer crop in many parts of the world, it is primarily produced as a winter crop in South Africa. The Western Cape accounts for almost two-thirds of Africa's total canola seed production.


Part 2: Andermatt Madumbi and winter row crops production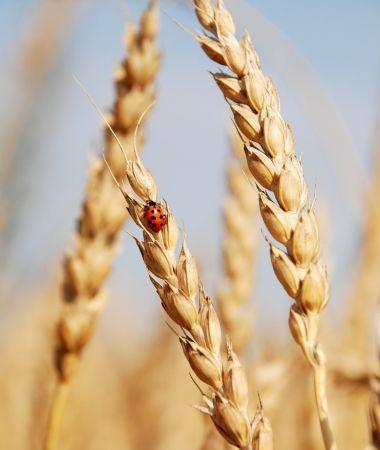 Andermatt Madumbi offers a comprehensive range of biorational solutions to support winter row crop growers.
A healthy root system is the foundation of a healthy plant, healthy plants are more resilient to environmental stress factors and better equipped to fight off pests and diseases.
Incorporating biofungicides and bioinsecticides into IPM programs offers many benefits.
Effective, safe pest/disease control that complements chemical applications
Increased resistance management
Pest/disease control that can be used right up until harvesting
Strong, healthy plants produce high quality crops
*Reference: GrainSA, www.southafrica.co.za, www.dalrrd.gov.za,


Root Health
Soil and root health are essential for the production of healthy food. The resulting plants are stronger, exhibiting increased pest and disease resistance.
The Andermatt Madumbi Root Health program combines beneficial microbes with nutritional support. These 4 products are applied in combination at planting to enhance root growth ensuring your plants have the best possible start.
Andermatt Madumbi products to support root health in vegetables:
Plant Vitality
The Andermatt Madumbi plant vitality range consists of key plant nutrition supplements and biostimulants containing natural plant growth stimulants. Biostimulants improve the overall health of the crop, improve stress tolerance, support and stimulate various stages of plant growth.
Andermatt Madumbi products to support plant vitality in vegetables:
Andermatt Madumbi's V12 range provides tailored nutrient support based on the 12 essential components of plant vitality, ie. the engine that drives plant growth.
V12 Range
Andermatt Madumbi's V12 range provides tailored nutrient support based on the 12 essential components of plant vitality, ie. the engine that drives plant growth.
Bio Crop Protection
Our Bio Crop Protection Range consists of disease and pest management solutions with active ingredients that include fungi, bacteria, baculoviruses and plant extracts.
The following Andermatt Madumbi Bio Crop Protection solutions are registered for use on vegetable crops: