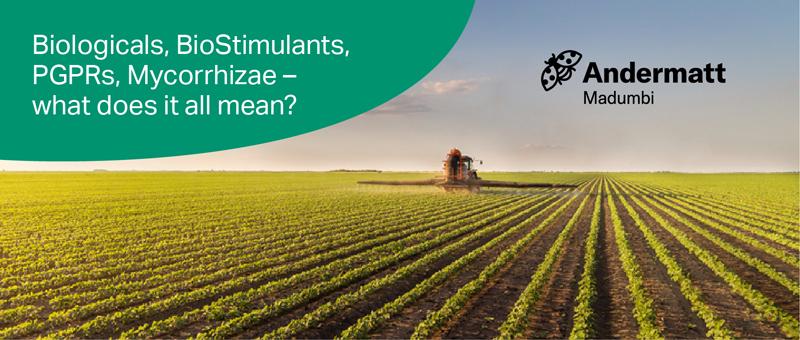 Opinion Piece by Andermatt Madumbi Biospecialist,
Peter Thorpe
Life works in cycles. In nature, cycles can be viewed as either open or closed loop. This refers to the cycling of resources through different phases or forms over time. Some may argue that there are no closed-loop cycles in natural systems as there is always migration of energy or resources into or out of a system. Newton's law of conservation of energy states that energy cannot be created or destroyed, it can only change form. That means that unless added or removed, a system will always have the same amount of available energy.
In agriculture today, we are constantly being challenged to produce more with less. Based on Newton's law, how is this even possible? Of course, there have been some major advances in agriculture in modern times. One of the major ones being the Haber-Bosch process – the ability to take atmospheric nitrogen and transform it into ammonia – the basis of modern fertilisers. This revolutionised agriculture, enabling increased yields globally to feed a growing population. External inputs such as fertilisers allow us to use the same lands year on year. But, with great growth now we are realising the repercussions. Let's not dwell on this here though, as the repercussions of chemical fertilisers are widely known and documented.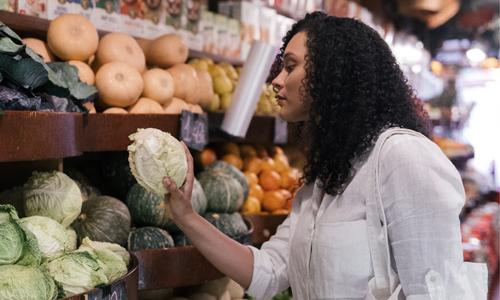 With the world becoming as interconnected as it is today, consumers have unhindered access to information on agricultural practices. Some supermarkets even provide labels on the specific farm and specific chemical inputs used to produce that individual fruit. This has driven change right through to regulatory levels. With the EU Green Deal materialising, EU growers will have no choice but to cut pesticide and fertiliser inputs. This filters down to African growers wanting to export to these markets – to remain globally competitive, the same rules must be followed. However, not all growers are playing in the export game. So how does our shifting environment influence them?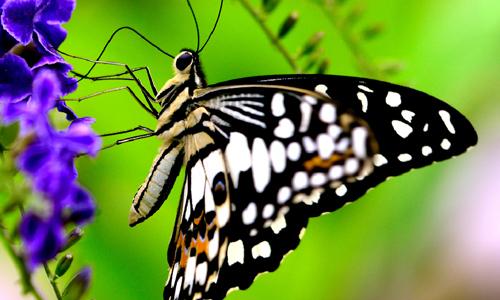 As the cycle of life goes, ironically, we are shifting our focus back to what nature has been doing for time immemorial. From sterilizing our lands with novel chemistry, pushing through Silent Spring (Rachel Carson), we are now realising the benefits of soil health and working with biology and natural systems to maximise our long-term returns. I spoke of the Haber-Bosch process of nitrogen fixing – haven't symbiotic microbes been fixing nitrogen all along? At least now we have reached a point in biotechnology in which we can isolate and replicate those microbial species whose traits offer the most benefit to agriculture. Through careful scientific research and development, global players are increasingly focused on biostimulants, plant growth promoting rhizobacteria, mycorrhizal fungi and naturally derived compounds.
We cannot create or destroy energy. However, the inputs that we use – the energy that we are supplying – are rather inefficient with up to 20% loss of fertilisers to leaching and volatilisation in some areas. Microbes in the soil and around plant roots are responsible for making nutrients available to the plant. Supplementing the soil ecosystem with the right species can increase nutrient availability, enhance crop tolerance to stress and build up soil carbon thus increasing water-use efficiency. The same goes for biostimulants – molecules that target specific metabolic pathways in plants. For example, specific amino acids and plant-derived compounds such as brassinolide can greatly enhance pollination success and thus resulting yield. The result being healthy food that is produced with less, just by making more efficient use of what is already available. Imagine the opportunity for subsistence growers across the African continent… With carefully selected biostimulants, the reliance on expensive bulk inputs can be reduced, and over time, a shift towards a more closed-loop system becomes reachable.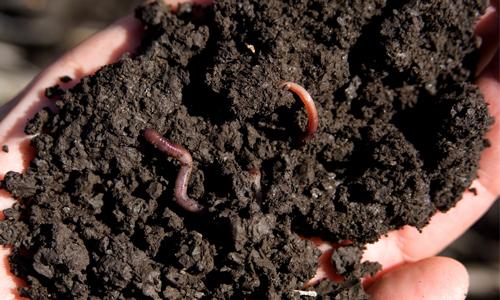 From a South African perspective, Act 36 of 1947 through which all agricultural inputs need to be registered, has introduced a new division: Group 3 fertilisers. Although already introduced in 2019, we are now starting to realise its benefits. Any specific label claim relating to plant vitality must be backed by independent trials. This weeds out the so-called snake oils that offer unsubstantiated claims and ensures that growers have access to high-quality products that have been trialed, tested, and refined. Thus, any product that, for example, promises to improve the colouring of your apples or increase the number of potato tubers in a field, must be tested and proven before it can legally hold that claim on its label.
This is an exciting time in agriculture. There is a shift away from applying a band-aid approach to strengthening the inherent health of our systems. We have lived through the industrial revolution that brought us so much. We continue to live through the information age. Now we are going full cycle back to nature and are using all that we know to develop systems and products that enable us to grow more with less.
Who's joining us?
Opinion Piece by
Andermatt Madumbi
Biospecialist,
Peter Thorpe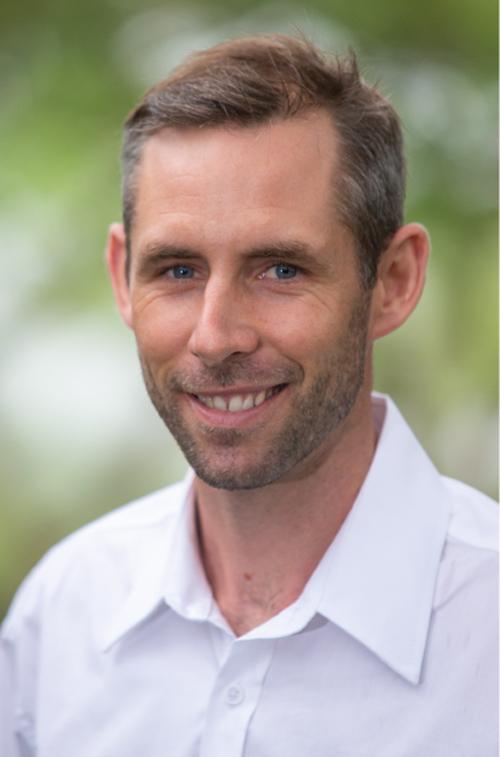 deur Andermatt Madumbi Biospesialis,
Peter Thorpe
Die lewe werk in kringlope. In die natuur kan siklusse as oop of geslote beskou word. Dit verwys na die sirkulering van hulpbronne deur verskillende fases of vorms oor tyd. Sommige mag redeneer dat daar geen geslote siklusse in
natuurlike stelsels is nie, aangesien daar altyd oordrag van energie of hulpbronne na of uit 'n stelsel is. Newton se wet van behoud van energie bepaal dat energie nie geskep of vernietig kan word nie, dit kan slegs van vorm verander. Dit beteken dat, tensy dit bygevoeg of verwyder word, 'n stelsel altyd dieselfde hoeveelheid beskikbare energie sal hê.
In die landbou vandag word ons voortdurend uitgedaag om meer met minder te produseer. Op grond van Newton se wet, is dit enigsins moontlik? Natuurlik was daar groot vooruitgang in die landbou in die moderne tye. Een van die belangrikste is die Haber-Bosch-proses – die vermoë om atmosferiese stikstof te neem en dit in ammoniak te omskep – die basis van moderne kunsmis. Dit het 'n omwenteling in die landbou teweeggebring, wat verhoogde opbrengste wêreldwyd moontlik gemaak het om 'n groeiende bevolking te voed. Eksterne insette soos kunsmis stel ons in staat om dieselfde lande jaar op jaar te gebruik. Maar met groot groei ervaarons nou die gevolge. Laat ons egter nie hierop stilstaan nie, aangesien die nagevolge van chemiese kunsmis algemeen bekend en gedokumenteer is.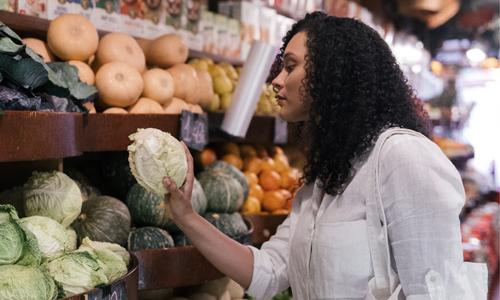 Met die wêreld wat so onderling verbind is vandag, het verbruikers ongehinderde toegang tot inligting rakende landboupraktyke. Sommige supermarkte verskaf selfs etikette wat verwys na die spesifieke plaas en spesifieke chemiese insette wat gebruik was om daardie individuele vrugte te produseer. Hierdie het verandering gedryf regdeur tot op regulatoriese vlakke. Met die EU Green Deal wat nou realiseer, sal EU-produsente geen ander keuse hê as om plaagdoder- en kunsmisinsette te sny nie. Dit filter nou deur na Afrika-produsente wat wil uitvoer na hierdie markte – om wêreldwyd mededingend te bly, moet dieselfde reëls gevolg word. Nie alle produsente speel egter in die uitvoermark spel nie. So, hoe beïnvloed ons veranderende omgewing hulle?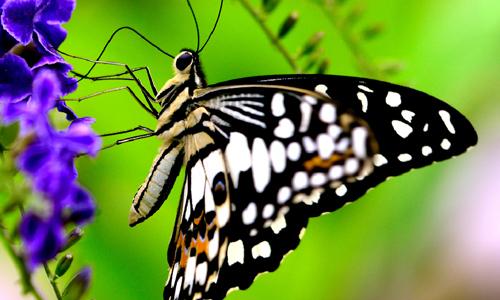 Soos die siklus van die lewe gaan, verskuif ons ironies genoeg ons fokus terug na wat die natuur van die vroegste tye af reeds gedoen het. Van die sterilisering van ons lande met nuwe chemie, tot deur Silent Spring (Rachel Carson), besef ons nou die voordele van gebalanseerde gronde en werk ons met biologie en natuurlike stelsels om ons langtermynopbrengste te maksimeer. Ek het van die Haber-Bosch-proses van stikstofbinding gepraat – het simbiotiese mikrobes nie al die jare lank al stikstof gebind nie? Ten minste het ons nou 'n punt in biotegnologie bereik waarin ons daardie mikrobiese spesies kan isoleer en hul eienskappe wat die meeste voordeel aan die landbou bied, herhaal. Deur noukeurige wetenskaplike navorsing en ontwikkeling fokus wêreld rolspelers nou toenemend op biostimulante, plant groei promoverende risobakterieë (PGPB's), mikorisaswamme en natuurlike verbindings.
Ons kan nie energie skep of vernietig nie. Die insette wat ons gebruik – die energie wat ons verskaf – is egter taamlik ondoeltreffend met tot 20% verlies van kunsmis weens loging en vervlugtiging in sommige gebiede. Mikrobes in die grond en rondom plantwortels is verantwoordelik om voedingstowwe aan die plant beskikbaar te stel. Die aanvulling van die grond-ekosisteem met die regte spesies kan voedingstofbeskikbaarheid verhoog, gewasverdraagsaamheid teen stres verbeter en grondkoolstof opbou en sodoende waterverbruiksdoeltreffendheid verhoog. Dieselfde geld vir biostimulante – molekules wat spesifieke metaboliese weë in plante teiken. Spesifieke aminosure en plant-afgeleide verbindings soos brassinoliede kan byvoorbeeld bestuiwingsukses en dus gevolglike opbrengs aansienlik verbeter. Die resultaat is gesonde kos wat met minder geproduseer word, net deur meer doeltreffend gebruik te maak van wat reeds beskikbaar is. Stel jou voor die geleentheid vir bestaanskwekers regoor die Afrika-kontinent … Met noukeurig geselekteerde biostimulante kan die afhanklikheid van duur grootmaatinsette verminder word, en met verloop van tyd word 'n skuif na 'n meer geslote siklus bereikbaar.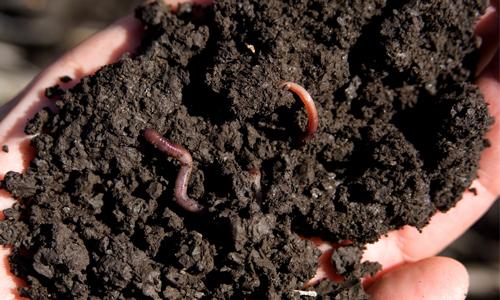 Vanuit 'n Suid-Afrikaanse perspektief het Wet 36 van 1947 waardeur alle landbou-insette geregistreer moet word, 'n nuwe afdeling ingestel: Groep 3 kunsmis. Hoewel dit reeds in 2019 bekendgestel is, begin ons nou die voordele daarvan besef. Enige spesifieke etiket aanspraak met betrekking tot plantlewenskragtigheid moet deur onafhanklike proewe gerugsteun word. Dit skei die sogenaamde slangolies en boeddha stof produkte in die mark uit wat ongegronde aansprake maak, en verseker dat produsente toegang het tot hoë-kwaliteit produkte wat beproef, getoets en verfyn is. Dus, enige produk wat byvoorbeeld beloof om die kleur van jou appels te verbeter of die aantal aartappelknolle in 'n veld te verhoog, moet getoets en bewys word voordat dit wettiglik enige aanspraakop sy etiket kan hou.
Dit is 'n opwindende tyd in die landbou. Daar is 'n verskuiwing weg van die toepassing van 'n breë plakpleisterbenadering om die inherente gesondheid van ons stelsels te versterk. Ons het die industriële revolusie beleef wat ons soveel gebring het. Ons leef tans deur die inligtingsera. Nou gaan ons die kringloop voltooi, terug na die natuur, en gaan ons alles gebruik wat ons kan om sisteme en produkte te ontwikkel wat ons in staat stel om meer met minder te groei.
Wie sluit by ons aan?
Andermatt Madumbi
Biospesialis,
Peter Thorpe