The Andermatt Madumbi team recently exhibited and attended the SAPPA AGM and Info Day held at Hartswater in the Northern Cape.
SAPPA – The South African Pecan Nut Producers Association is an organisation that serves the interests of its members by creating an environment in which role players in the pecan nut industry can obtain sustainable benefits.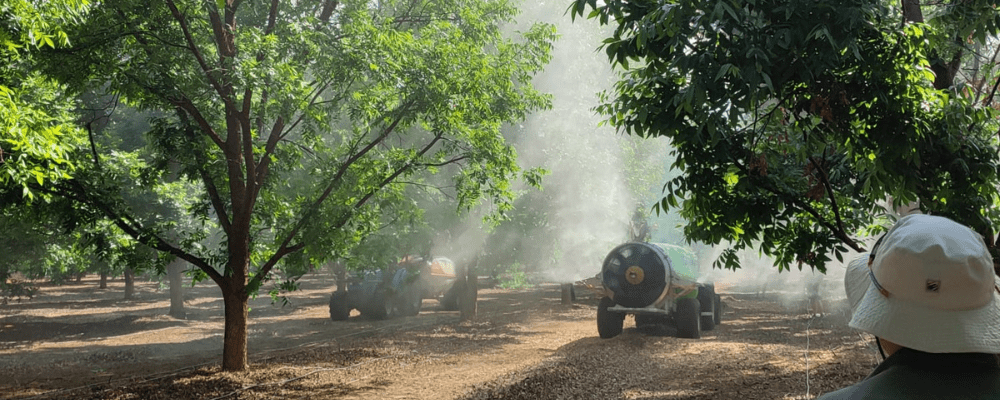 Did you know:
South Africa produces 10% of the world's pecans
Ninety percent of all the pecans produced locally are exported
The total pecan nut yield during 2021/2022 season was 31 000 tons (16% over estimation)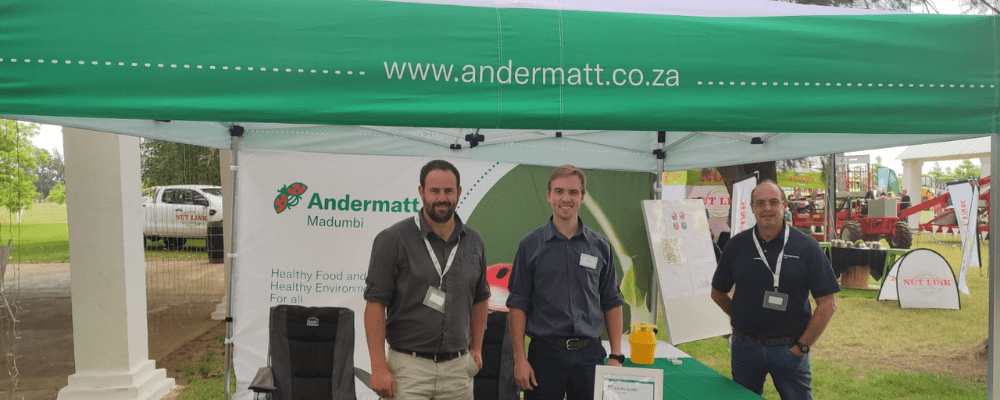 "The South African Pecan nut industry is healthy and doing well. Their biggest opportunity is also their biggest risk, as the bulk of pecan nuts are exported to China, at a premium price point."
– Hardus du Toit, Senior Technical Officer at the South African Pecan Nut Producers' Association
The pecan nut farming industry is expanding in South Africa and its growth is reliant on collaboration between experienced farmers and industry experts. Knowledge transfer, industry developments and active engagement are key.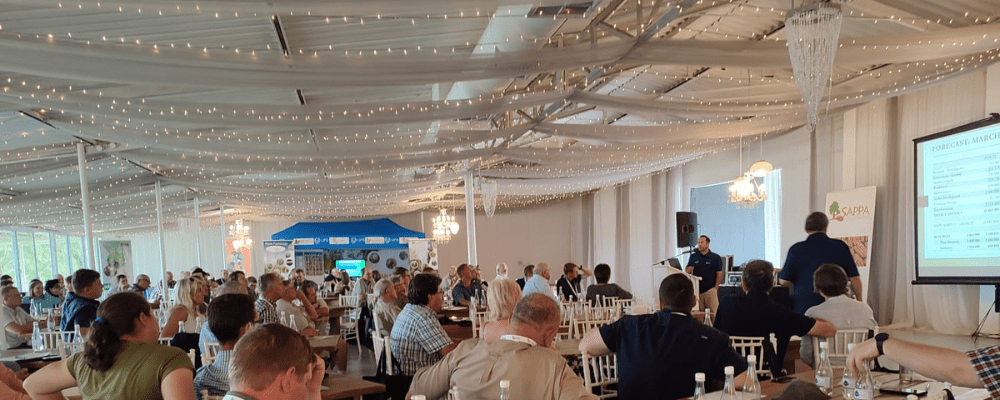 Andermatt Madumbi, in partnership with sister company, Andermatt-PHP's team of scientists are working hard to develop and grow the biological basket of solutions to support pecan growers as they look to sustainably grow their yields and markets.
Andermatt Madumbi strives to focus on the principles that make a difference. Together we aim to restore the biological balance in soils, improve root and plant health, and ultimately establish a more sustainable future in the pecan nut industry.