It gives me great pleasure to announce the appointment of Ben Krog as Commercial Lead at Andermatt Madumbi from February 2022.
Ben's professional philosophy to "strengthen vision, precision and performance", is aligned to our group's continued purpose of ensuring healthy food and a healthy environment, for all.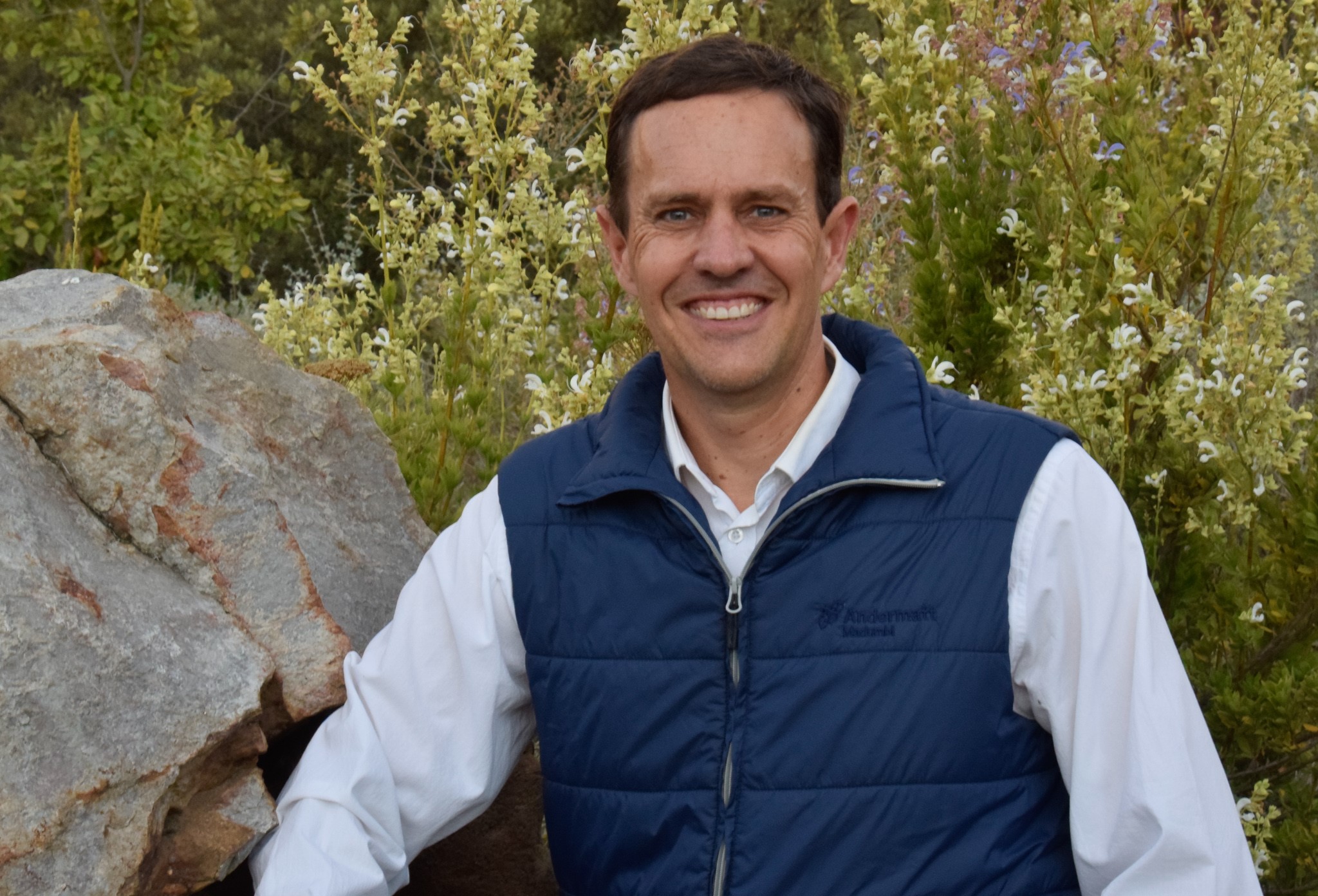 His mutual commitment to precision and performance will ensure we continue to bring through economically feasible solutions of the highest scientific standard for all our growers. His 24 years' experience in the SA agricultural industry, I believe, will enhance our commercial success as we lead biological integrity and innovation; in an era which sees the increased adoption of biological solutions across the industry. Ben's Agricultural qualifications, in combination with his business qualifications from various business schools, complements the commercialisation insight required to bring successful solutions from "lab to lands".
Ben believes, "The biological product industry has evolved and today it is evident that great companies have emerged with a multidisciplinary approach to crop production and protection.  Those with an ethical reputation have raised the bar in the industry!  This industry is very dynamic, with new solutions entering the marketplace constantly. The internationally renowned team at Andermatt Madumbi have an excellent reputation in the crop protection industry, as well as the agility to keep up with the changes in market trends and needs for crops to thrive by supplying sustainable crop protection solutions. I believe that Andermatt Madumbi not only has the products, knowledgebase, and skillset to address the current needs but is also investing heavily in future research and opportunities. This will not only have a huge impact on a more sustainable agriculture, but also contribute to the general wellbeing and health of the end consumer and environment."
Ben, we look forward to having you as part of the Andermatt Madumbi team and the commercial impact you will have in driving sustainable change within the South African agricultural industry.
Michelle Lesur.
CEO  Andermatt Madumbi