The Andermatt Madumbi team meets annually in July to connect, build team culture and recognise the success and achievements of the past year.
This year, the team celebration was held at Olwandle Beach Estate on the north coast of KZN. The day's itinerary was a packed one, starting with a beach clean-up of 67 minutes to celebrate Mandela Day and honour Madiba's legacy as a champion for change.
The highlight of our annual conference is the announcement of the individual Jersey Awards.
At Andermatt Madumbi, cycling is an analogy of all that we do. We acknowledge that, as a team, we are embarking on a cycling journey that will encompass numerous uphill climbs and downhill descents, challenging turns, and wonderful stretches of straight paths.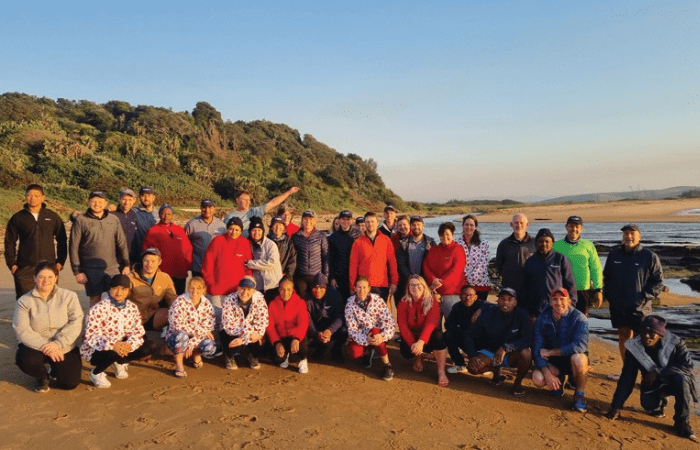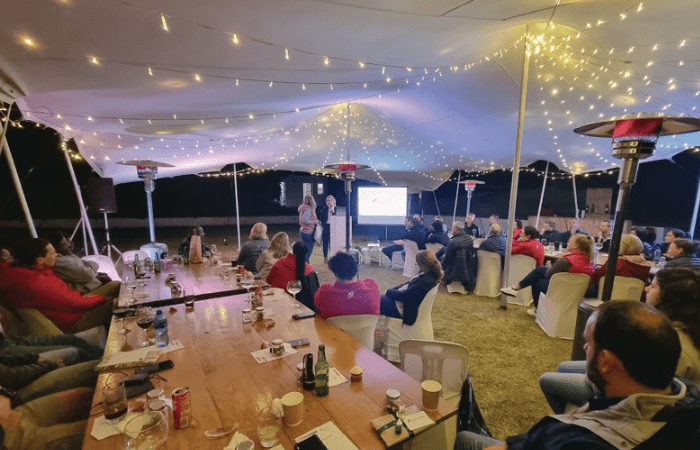 The goal is to cross the finish line as a unit. This often necessitates changing gears, fixing punctures and courageously adjusting the pace of one to support, encourage and strengthen another. At all times, we need to be cognisant of those we are riding with.
Our awards system is based on the Tour de France Cycle Tour as follows, with team members recognised in accordance with the below criteria: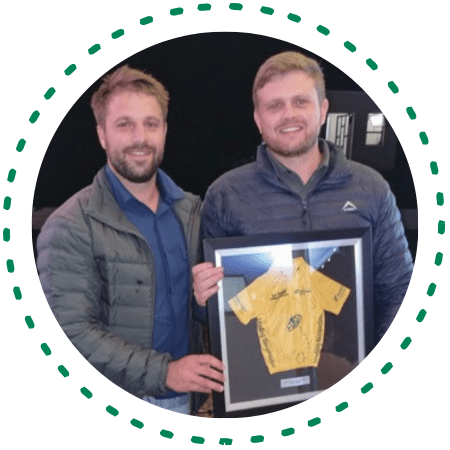 YELLOW JERSEY – LEADING BIOSPECIALIST
Attie Odendaal
The Yellow Jersey is awarded to the best performing Biospecialist over the season. The judging criteria takes into account various numerical targets achieved over the previous year. Other factors include work ethic, crop mastery and upholding the Integrated Pest Management (IPM) conversation.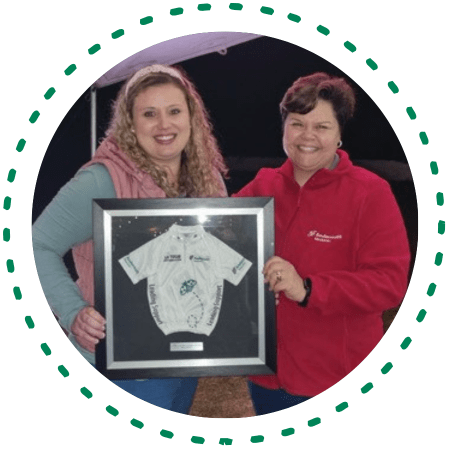 WHITE JERSEY – LEADING SUPPORTER AWARD
Marli Nagel
The White Jersey is awarded to the team member who over the last season has played a signicant role in helping another team member or platform achieve their objectives at Andermatt Madumbi.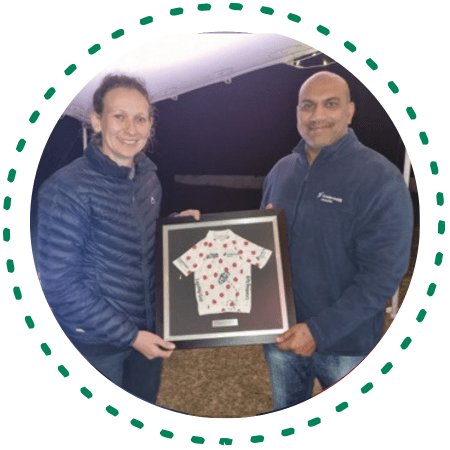 POLKA DOT JERSEY – LEADING GRIT
Thergen Naidoo and Nastassja Viljoen
The Polka Dot Jersey is awarded to the team member who has overcome the biggest challenge in their position and/or the deliverables of, or an aspect of, their professional responsibilities.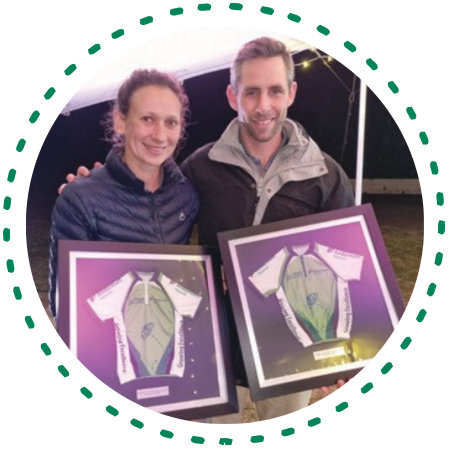 MADUMBI JERSEY – GROWING EXCELLENCE AWARD
Nastassja Viljoen and Peter Thorpe
The Growing Excellence Jersey is awarded to a team member who displays a commitment to continuous learning and personal development for the success not only of their position at Andermatt Madumbi but for the company as a whole.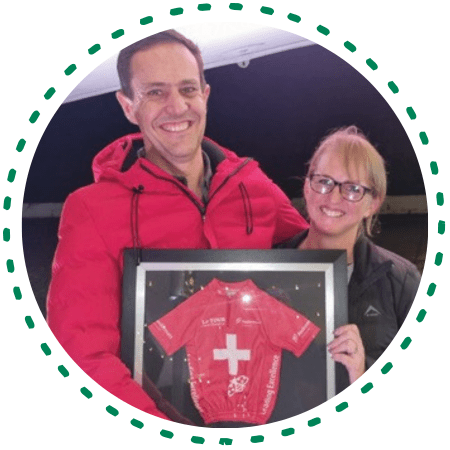 RED JERSEY – SWISS CHAMPION, LEADING EXCELLENCE AWARD
Ben Krog
The Red Jersey is awarded to the team member who displays the attributes which underpin Andermatt Madumbi's company culture of Integrity, Passion, Innovation and Excellence in all endeavours as well as an attitude of ''Lead from where I stand''.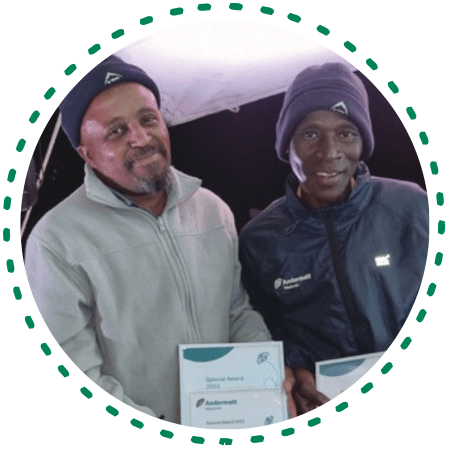 CEO SPECIAL AWARDS
Sam Mdunge, Stephan Kheswa and Sue Pattrick
The CEO Special Award honours the remarkable and unwavering dedication of team members operating consistently behind the scenes. These individuals are the true unsung heroes at Andermatt Madumbi.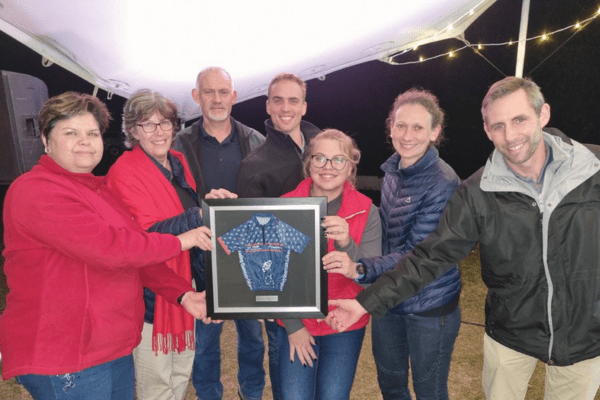 QUANTUM JERSEY – LEADING QUANTUM CULTURE
Product Portfolio Platform (Team award)
The Quantum Jersey is awarded to the business platform honouring the criteria of our Quantum Culture. As a platform this team does not work in a silo. They have a common purpose and execute on both the company's strategic goals and their specific platform's deliverables as a cohesive unit. They are stable and dynamic, resilient and agile, possessing both grit and gravitas.
On completion of the conference the team headed back to the sandy shoreline to participate and compete in a potjiekos competition, along with South African holiday staples: touch rugby, beach cricket and ocean swims.
Given our theme of Healthy Food and Healthy Environment for all, our guest adjudicators had plenty to think about when judging the team potjies – swooning and bribing notwithstanding.
The Poitjiekos competition winning team
Wilma, Donvae, Sam, Lindiwe, Charmaine and Sue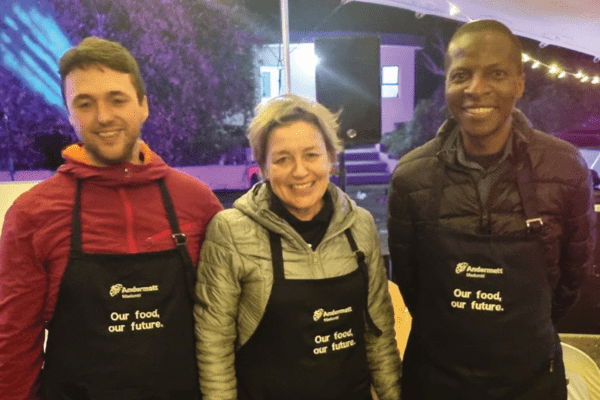 A huge thanks goes to our team and the judges for a fabulous team connect. Until next year…
Judges: Felix Dubach, Brenda Thompson and Thilivhali Nepfumbada.