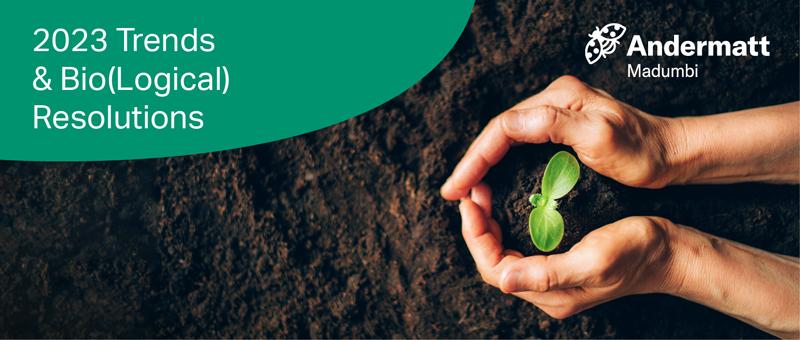 From Me to She.
Our 2023 biological
resolution.
There is a new global reality. Each passing year is the hottest on record, weather patterns are changing and societies are buried in technology.
For years it was all about 'ME'. People climbing the corporate ladder and putting 'self care' above all else, but there is hope. We are seeing the trend swing from 'Me' to 'She': Mother Nature.
In the wake of the COVID-19 pandemic, and a period away from life's usual hustle and bustle, people are searching for balance and peace. They are awakening to our collective responsibility to help save the planet. This cultivates a healthier relationship with our roots, with one another and with technology. Finding joy in nature will help save the environment and in turn, save us.
Societies are actively moving from Self Care to Earth Care. As life gets busier, crazier and more 'out of control', individuals and organisations are more intentional about finding purposeful rhythm, work-life balance and psychological serenity.
Biomimicry is being consulted for inspiration and innovation. The outdoors is the new indoors as architects and interior designers look to bring Mother Nature indoors to add light, life and freshness into homes, offices and buildings.
Up-cycling and recycling actions are being implemented to tackle waste. There is a rising need and pride to be self-sufficient and 'off grid' – 2023 is deemed to be all about self reliance.
Mental health and wellness is at an all time low. Of particular concern are the unprecedented anxiety levels in children – cyber bullying, sexting and a multitude of daily, hourly, and instant messages, targeting the vulnerable. The cycle of the insecure with a hunger to bring others down. Has social media and the internet as a whole, reached a tipping point?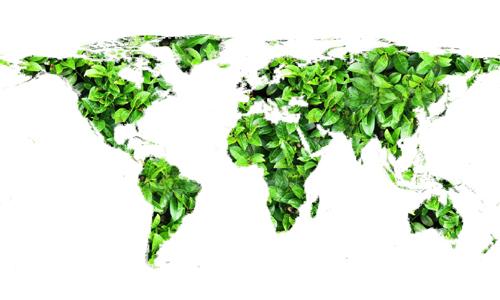 What needs to change?
Buy now, save the planet later – Sustainability has a prioritization problem. Cracks in the consumer sustainability narrative can no longer be ignored.
Biologicals in Agriculture. Global trends and update.
In agriculture, Biocontrol solutions continue to grow in usage and demand. Growth across the various categories is 13.6% in Biocontrol products, 12% in Biostimulants, and 12.5% in Biofertilisers.
Emerging markets have become an incredible space for growth in this industry. One such example is Brazil, where the Biological market is doubling every 2 years – with high adoption in row crops (which is not seen in the US, Europe and other countries).
Growth in US and EU markets has slowed, where fruit and vegetable industries have already adopted biologicals, and where implementation of biological solutions has matured.
Experience with, and understanding of how biologicals work, allows growers to better evaluate success and impact.
There is an increased understanding of biologicals and the value they add to grower IPM systems. With that comes improved confidence in quality solutions. While many have been disillusioned by using fly by night solutions, key players, with integrity and scientific rigour, continue to improve their reputation as leaders in the biological space.
Increasing consumer and societal demands have driven grower awareness on the value of resistance management, target specificity, and quality –all tangible benefits of biocontrols.*
Biologicals in South Africa
Locally the Biological industry has transitioned from the 'Pioneer' to the 'Competitive Stage'. Growers are increasingly moving away from harsh conventional agricultural inputs to safer, softer solutions. Biological products are benefiting from this move and are growing in demand.
In 2013, SABO (South African BioProducts Organisation) was established to support biological companies. Biological solutions are not exempt from registration and need to meet the same criteria as conventional chemical solutions, a process requiring 3 to 5 years.
As an increasing number of biological companies and products enter the global market, growers are urged to partner with reputable suppliers, with effective proven technology that is 'Backed by Science'.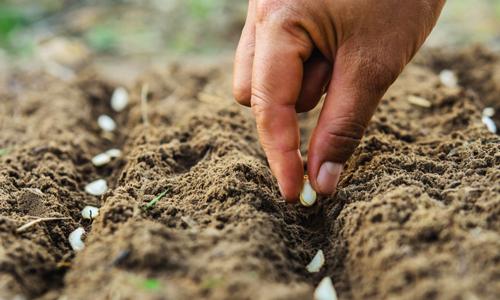 Andermatt Madumbi
Andermatt Madumbi aims to change the way food is grown.
With a proven track record of biological excellence, Andermatt Madumbi continues to grow as a market leader in root health, plant vitality and bio crop protection.
Partnering with clients – big and small – the company is committed to maximising economic returns and environmental sustainability for all future focused growers in South Africa.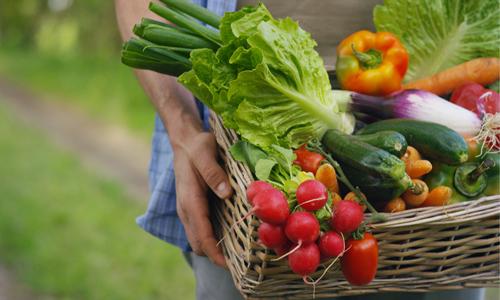 Andermatt Madumbi is a subsidiary of the global Andermatt Group and is committed to the global vision…
'Healthy Food and Healthy Environment, for all'
Locally during 2023, we are committed to taking this vision one step further – Healthy Food and Healthy Environment, for all – STARTS WITH YOU. We believe each and every one of us has a role to play in being part of the solution and your choices do matter.
"In our field, the smallest players are the biggest heroes"