Andermatt Madumbi were proud to welcome and host two Andermatt Product Managers, from Andermatt Biocontrol Suisse in Grossdietwil, Switzerland.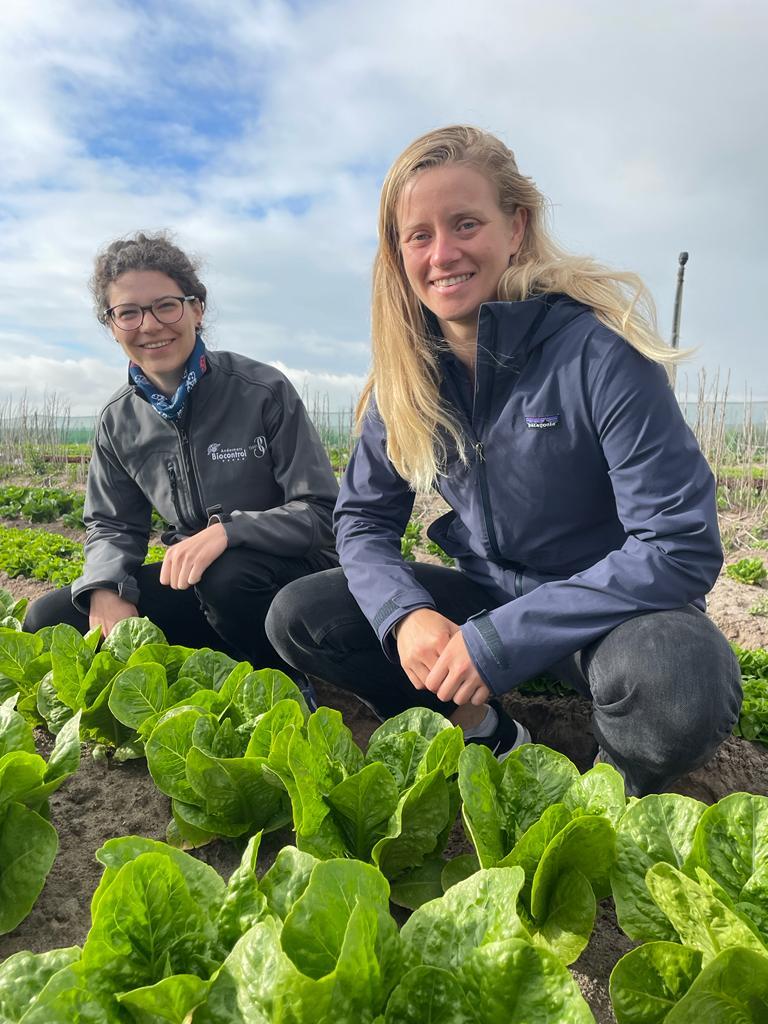 Heidi Widmer, (Dr. rer. nat.) and Anna Landwehr, (MSc ETH Agr) arrived on 27th July and enjoyed a whirlwind country, customer and product tour.
Heidi and Anna are two of the four Andermatt Biocontrol Suisse Baculovirus product managers, who, due to the Covid 19 pandemic, have been unable to visit over the past few years. Heidi oversees the baculovirus products Tutavir®, Littovir®, Plutex® and Bolldex® whilst Anna is responsible for Cryptex®, Capex® and all Madex® products. These products form part of Andermatt Global's product portfolio with different solutions being registered and distributed in different countries as per their unique environments.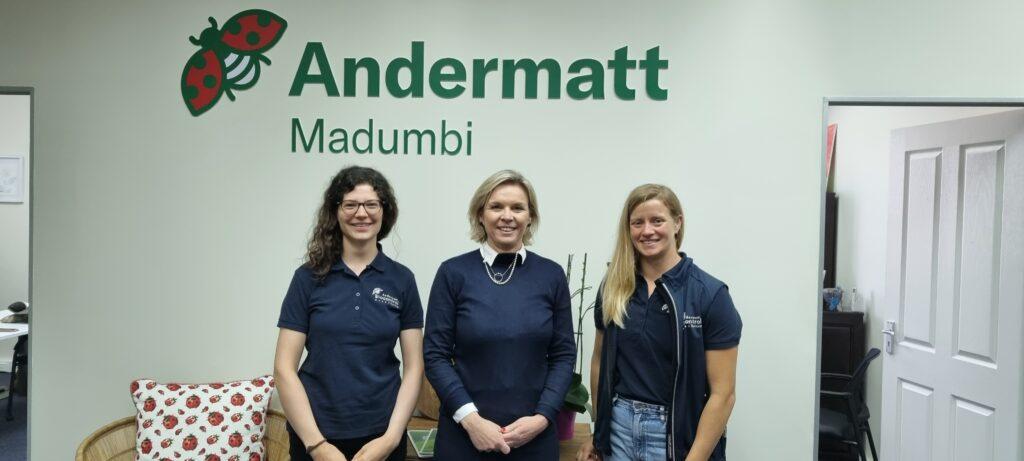 The purpose of their trip was primarily to meet, network and impart knowledge to the Andermatt Madumbi team. Likewise, the ladies were eager to learn more from our partners and growers about how products are performing in the field. The South African market, climate and crops vary greatly from Europe and most other Andermatt counties, and our experts relished the opportunity to gain first hand insight and knowledge on the application usages, rates and efficacy: giving greater insight to the opportunities, challenges and potential for future solutions.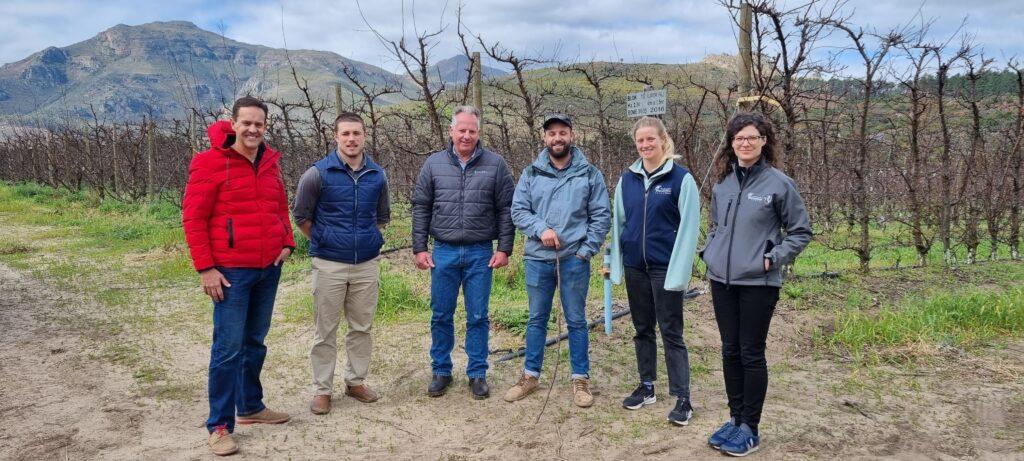 Some of the trip highlights included:
– Meeting the Andermatt Madumbi team in Hilton, KZN
–  Production facilities and lab tours at sister company Andermatt-PHP in Dargle and Nottingham Road.
– Networking and discussion of joint manufacturing company projects.
– A weekend trip to Kruger – they needed to experience the true beauty of the African bushveld
– Depot, field, and customer visits in Letsitele, Limpopo
– Internal team training sessions in Pretoria, Gauteng
– Depot and customer visits in Kirkwood, Eastern Cape (with an overnight stay at Addo!)
– Partner training sessions in Stellenbosch, Western Cape
– Depot and field visits in Stellenbosch and Phillipi areas
– A weekend of leisure – including whale watching in Hermanus and a quick hike up Table Mountain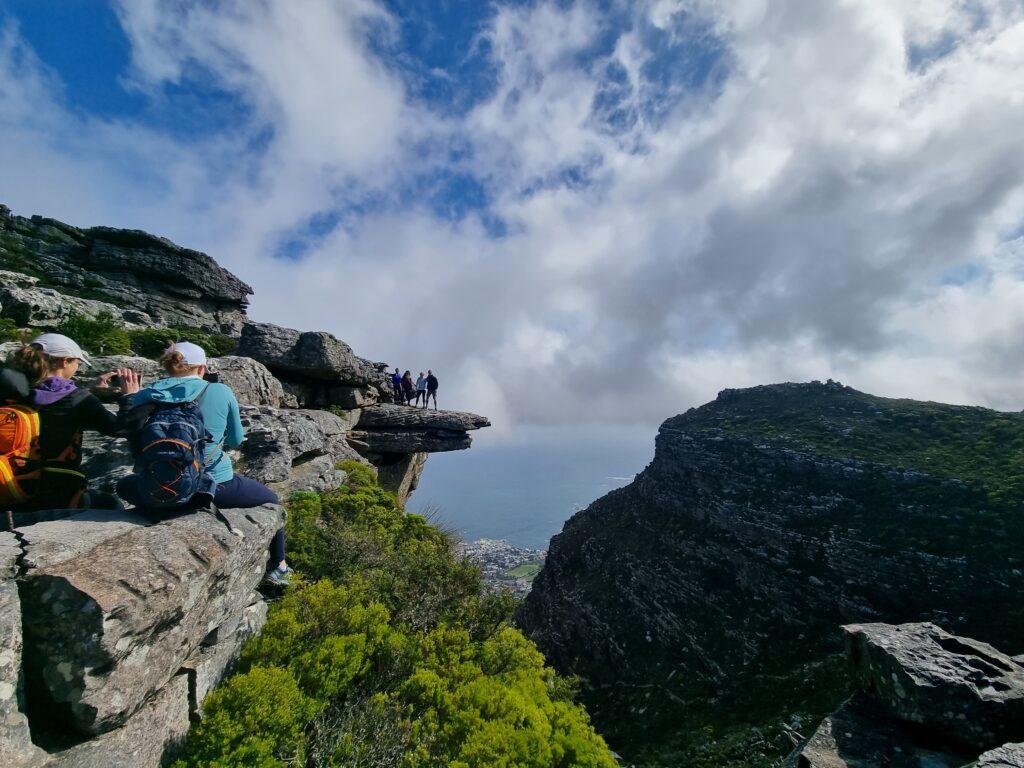 Key takeouts and learnings
Team building – they knew the team was growing, but faces have changed significantly over a few years and building new relationships is key.
Great to see ABCS solutions being used on such large farms and on such a large scale. The regional variation in South Africa was eye-opening. Overall, farming standards are high: modern, state-of-the-art equipment and the level of professionalism in South African agriculture is impressive. Definitely a well-developed market.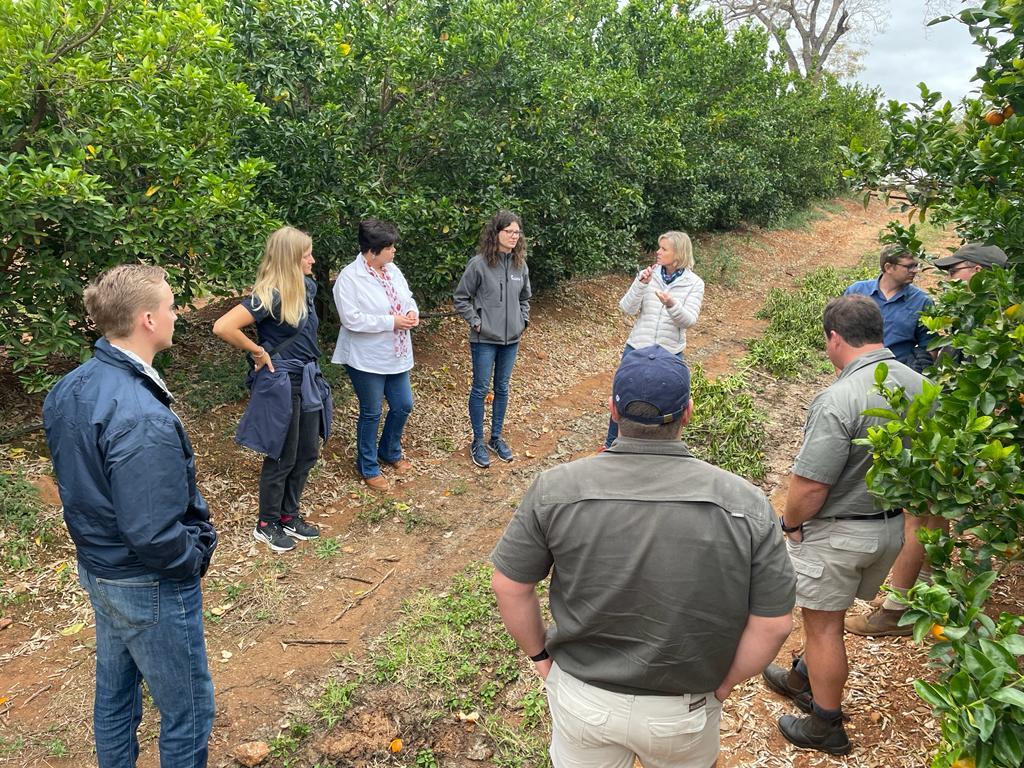 Understanding and spending time with growers was invaluable. Being able to engage with the market, listen, understand, and feel their frustration. To make shoes dirty and hear feedback directly.
Key take-out – get out more. Travel and learn. Will you come back? For sure!
In conclusion:
Andermatt Madumbi currently distributes 3 quality baculovirus solutions to South African growers as listed below, with several new products currently under review at the registrar's office, DALLRD.
Bolldex® – A baculovirus solution for the biological reduction of African Bollworm larvae on all crops.
Cryptex® – A baculovirus solution for the biological reduction of False Codling Moth (FCM) – larvae on crops listed on the label.
Madex® – A baculovirus solution for the biological reduction of Codling Moth larvae on apples and pears.