The summer season is upon us, and we have a range of exciting new trials planned this season. 
On the 22nd and 25th of August we held interactive training sessions in the Western Cape and Mpumalanga, with the trialists who will be championing the registration trials this year throughout South Africa. During these sessions we explained who we are, our vision and our pipeline products. 
We see the training sessions as the first building block for our new Product Portfolio Team in building lasting relationships with our trialists. 
We are looking forward to collaborating with all our trialists (old and new), in finding solutions to create Healthy Food and Healthy Environment, for all.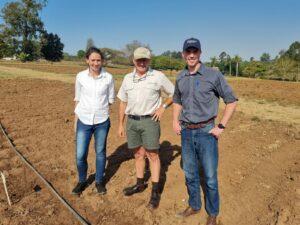 Andermatt Madumbi has recently restructured the Business Development team into two sections:
The Commercial Team (Sales and Marketing function)
The Product Portfolio Management Team (R&D, Product Development and Product Life Cycle Management)
The Andermatt Madumbi Bus Development – PPM team is led by Sias Leipoldt.
The team includes (from L – R in photo) –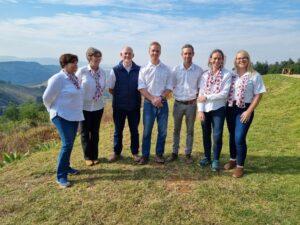 Wilma Mac Pherson, Dr Colleen Hepburn, Sias Leipoldt, Louis Maree, Peter Thorpe, Nastassja Viljoen and Sune Joubert.