It's almost harvest time for certain citrus cultivars in the Eastern Cape. This means that the basket of crop protection products available to use on the trees is limited, due to the risk of residues. However, pest pressure is still prevalent, particularly citrus mealybug pressure. Female citrus mealybugs are able to lay between 300 and 500 eggs in their life. From hatching, in peak summer conditions, mealybug can be laying eggs of their own within four weeks. In practical terms, the size of colonies can grow exponentially in a matter of weeks with overlapping generations. This puts fruit at risk of being rejected from exports.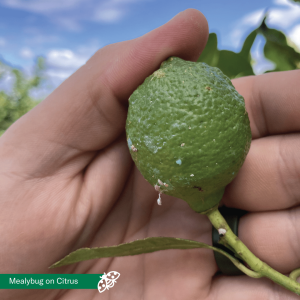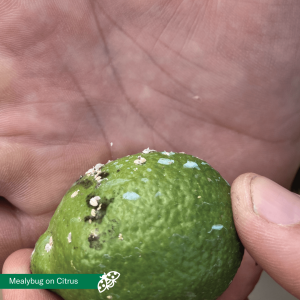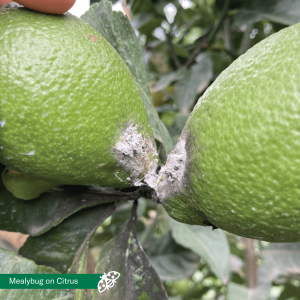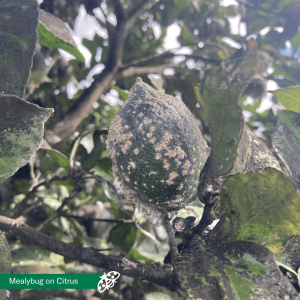 It's not all doom and gloom though. Growers have been targeting mealybug by spraying Eco-Bb® on lemons in the Addo area. Colony sizes have been reduced significantly. This means that the populations are being kept at low levels. In addition, natural enemies such as lacewing larvae and parasitic wasps (that are much less susceptible to Eco-Bb®) are actively preying on the remaining mealybugs in orchards where sprays have already taken place. Eco-Bb® is EcoCert attested and has no withholding period. 
Have a look at a Lacewing larva searching for prey below:
——————————————————————————–
Peter Thorpe is an Andermatt Madumbi Biospecialist, based in Gqeberha, Eastern Cape. Peter supports a wide range of growers in the Garden Route regions. For more info contact peter.thorpe @andermatt.co.za
Eco-Bb® contains Beauveria bassiana. Reg. No. L8469, Act No. 36 of 1947. Andermatt PHP (Pty) Ltd, PO Box 207, Nottingham Road, 3280. Reg. No. 2003/007987/07.