Life, as we previously knew it, is slowly starting to return to some sort of normalcy. Restrictions are being reduced, travel is opening up and we are starting to gather in numbers at events again – and we know how much farmers love to get together. Yet on reflection, there is a definite distinction between life prior to COVID and life after COVID. 
No more so than in the biological world. Those of us who have worked in this industry for more than 15 years will remember that prior to COVID, the debate that took place was IF biologicals work. 
Two years later, and after a radical shift in all of our lives, we've seen an intense shift towards the adoption of biologicals, and a focus on HOW to include them in our food production processes. 
It's not IF, it's HOW. 
To successfully achieve the integration of biologicals, a triangular partnership between science, commerce and growers needs to exist. This collaborative partnership not only helps to ensure a successful outcome for all parties, but the quantum leap required to move the needle positively towards sustainable food production and security. 
To achieve this biological quantum leap there are several critical success factors which need to be addressed:
Meaningful

education and training

is required on how the products work based on their unique modes of action. Is the biological solution preventative or curative? 

Transfer of knowledge to be conducted with those who are

proficient in biologicals

. It is not just a product dump.

We need to dive deep into

Integrated

Biological Management

– it's an ecosystem and bionetwork of complex solutions and expectations on commercial results.

We need to adhere to and recognise

product stewardship

to ensure quality and licensed solutions are made available for the protection of our growers and the environment.

Return on investment

calculations require transparency against complete cost and benefit accounting, for all.
Lastly and most importantly, to ensure a quantum lead in the adoption of biologicals – we must abandon the telescopic lens of synthetic chemistry and look through the binocular lens of both synthetic chemistry and the natural life sciences.
It's an ecosystem of solutions requiring many angles of analysis across a whole season for growers who are looking for commercial success from their agricultural enterprises – both corporate and newly commercialised. 
We at Andermatt Madumbi continue to focus on the HOW as a positive contribution towards "growing" a successful industry, not only in South Africa but globally as well.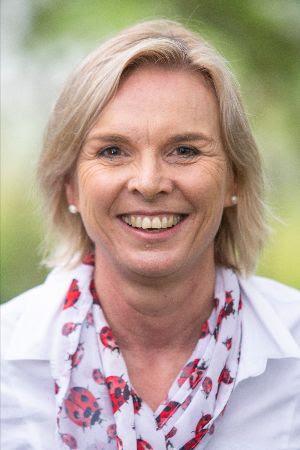 Michelle Lesur
Andermatt Madumbi CEO